Second Announcement and Registration
---

Latest NEWS:

The program has been finilized!
Short instructions on how to reach the venue place, please see below (NEW)
Dear Colleagues,
We would like to thank all of you which have submitted your work for the 9th IFP as well as all those which have registered to participate.
Program: We would like to inform you that the program for the 9th International Conference on Integrated Fruit Production, September 4-8, Thessaloniki has been finalized.
Please see the attached Scientific Program or Program-at-a-glance or navigate through the website link.
Participations: We are pleased to announce that until at present we have had more than 120 submissions which will be presented during the conference and that delegates from more than 20 countries  will participate (including: ALBANIA, ALGERIA, AUSTRIA, BRASIL, BULGARIA, CANADA, CHILE, EGYPT, FRANCE, FYROM, GERMANY, GREECE, NEDERLAND, ITALY, JAPAN, MAROCO, NORWAY, POLANT, ROMANIA, SERBIA, SPAIN, SWEEDEN, TURKEY, UK, USA).
Late Registrations: Colleagues which have not yet registered, but would wish to take part in the conference, can still participate.
Because time is running out and places are limited, you can still register either sending the participation right now or get an on-site registration. Please see below the invitation which include the detailed info concerning registration and accommodation.
Publication of the conferance proceedings in the IOBC/wprs Bulletin: The authors of accepted papers willing to include its paper in the Conference proceedings, if not already done, they will be expected to prepare and submit either an extended abstract or a full text of their presentation by 1st of December.  Short abstracts will not be published in the IOBC/wprs Bulletin.
 Excursion: You can still participate!  Starting from Thessaloniki, we will visit fruit orchards and cooperatives in the prefecture of Imathia and make a stop at Vergina village and visit the exhibits of the Museum. Vergina, identified with ancient Aegae, was the first capital of ancient Macedonia. The small village has become world renown due to the discovery of the Royal Tombs, as Vergina have been the burial place of the Macedonian King Phillipe father of Alexander the Great. Moreover, driving across beautiful Macedonia and passing through the foothills of Mount Olympus we drive west tο Dion, the religious center of ancient Macedonia, today an archeological park of exceptional beauty.
On behalf of the organizing committee,
Dr Petros Damos (IOBC convenor and local organizer, petrosdamos@gmail.com )
Mrs Efi Kondodimou (Secretariat of Global Events, athens@globalevents.gr)
---
How to reach the venue place ? – Short instructions (NEW)
By Air and then Public Transport : 
Macedonia airport is located at the east of the city and served by many major airlines.
Take the bus line 78 from the airport (departure every 20min) and stop at Aristotle Square (duration ~ 45 min)
From Aristotle square (Egantia str.), take the bus 31 (Voulgari), or 40 (Kalohori – Ktel) and make a stop at 'Sfagia', which is in front of Porto Hotel (duration ~ 5-10min).
See the brief instruction map
In any case, don't hesitate to call the Porto Hotel for further details: 231 0 504 504.
The airport is served by the 24-hour bus line 78 (or 78N during night) from OASTH. Line 78 starts from Macedonia Central Bus Station, stops at the Railway Station of Thessaloniki and arrives to the airport through the city center.
Line 78A travels the same route with the difference, that it makes an additional stop at the A.S. IKEA bus station.
At the Railway Station and A.S. IKEA bus stops, passengers can find many connections with many other major bus lines.
Ticket price: 0.90€
Trip duration: 45 min.
By Air and then TAXI : 
There is a taxi stop at the airport. The price of taxi transportation from the airport to the city center is approximately 20€.
By Train
The main Thessaloniki's train station provides connections to Athens and other destinations in Greece.
Information: State Rail ways office at No 18, Aristotelous St. tel: 2310-276382 and the new railway terminal, tel: 2310-517517, for railway passenger reservation and train schedule tel: 1110 and for customer service tel: 14511.
By Coach
KTEL is a long-distance bus network in Greece connecting Thessaloniki with all cities of the mainland. Macedonia central bus station (or simply KTEL station) is located 5km west of Thessaloniki city centre and it is easily accessible through OASTH bus lines. KTEL station has regular bus service to all the major cities in Greece. Please note that Chalkidiki's KTEL Bus Terminal is located in the eastern part of the city. 
By Car
Thessaloniki is connected with the following cities through E75, E90 and E79 highways:
Athens through Highway A1, E75 in about 5 hrs
Skopje (F.Y.R.O.M.) through Highway A1, E75 in about 3 hrs
Belgrade (Serbia) through Highway A1, E75 in about 7 hrs
Istanbul (Turkey) through Highway A1, E90 in about 8 hrs
Tirana (Albania) through Highway Α29 and Α2 in about 6 hrs
Sofia (Bulgaria) through Highway A1, E75 in about 4 hrs
Constanta (Romania) in about 8 hrs
---
Announcement of latest Conference Symposium, workshops and related sessions
---
"
 Aerosol delivery of pheromones in IFP: A mature technology for plant protection", organized by Dr. Claudio Ioriatti
keynote by Dr. Jay Brunner, Department of Entomology, Washington State University, Tree fruit research and Extension center (US)
---
Joint collaboration of c-IPM with the IOBC meeting knowledge sharing workshop:
''European agenda setting for research on Drosophila suzukii', organized by Annet Zweep (Ministry of Economic Affairs, Department of Agroknowledge, Nederlands) (NEW!)
---
Workshop: "New developments and opportunities in disease and pest warning systems", organized by Dr. Arne Stensvand (Bioforsk, Norwegian Institute for Agricultural and Environmental Research Plant Health and Plant Protection Division, NORWAY),
and keynote by Dr. Ole Einar Tveito (NEW) Norwegian Meteorological
Institute, Oslo, Norway): "Spatial interpolation of weather variables for environmental climate impact studies"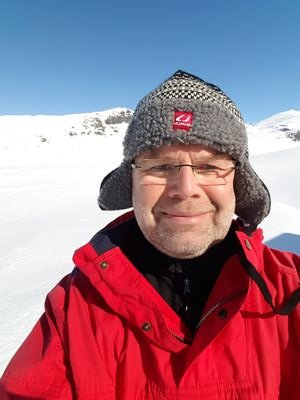 ---
"Integrating SIT into Fruit Production – Challenges and Opportunities" (ad hoc – research topic in moth session) organized by Cara Nelson (General Manager/Director of Business Development,Okanagan-Kootenay Sterile Insect Release Program, CANADA)
---
"Emerging diseases of Stone Fruits'' (ad hoc research topic during the fruit desease sessions), organized by Dr Daniele Prodorutti (Centro Trasferimento Tecnologico, Unità Fitoiatria, Fondazione Edmund Mach, ITALY)

---
"Coping with the spotted-wing Drosophila suzukii", organized by Cristian Linder (Agroscope, SWITZERLAND)
Keynote by Dr. Andrew G.S. Cuthberston (Food and Environmental Research Agency, Sand Hutton-York, UK) "An overview of Drosophila suzukii research within the EU funded DROPSA project" 
---
Invitation
Dear Colleagues,
On behalf of the IOBC/WPRS Working Groups "Integrated Protection of Fruit Crops", Subgroups "Soft fruits", "Pome fruit arthropods", "IFP Guidelines", "Pome fruit diseases" and "Stone fruits" we like to inform you that the: Second_anouncement_9th_IFP_conference_Greece_2016 of the 9th International Conference on Integrated Fruit Production is available. 
Equally you may already know, the conference takes place every 4 years and aims to bring together the latest progresses in research of all subgroups involved in Integrated Fruit Production.
We cordially invite you to come to Thessaloniki to present your research work, exchange thoughts, start to develop collaborations, and contribute to the further evolution of research on whole aspects of Integrated Fruit Production and Pest Management.
Please fill out the attached registration form_IOBC 2016_updated1
Efi Kontodimou (athens@globalevents.gr) and cc to the local organizer   Dr. Petros Damos (petrosdamos@gmail.com)
We are looking forward to welcoming you for a very constructive conference as easily as an inspiring and join stay in Greece.
---
Dr. Petros Damos,
Convener of the working Group Integrated Production of Stone Fruits and local organizer
Mrs Efi Kondodimou 
Secretariat-Global Events
---
The conference is sponsored by:
---
CBC Europe/BIOGARD: biological First, a wide range of biocontrol solutions – Golden symposium Sponsor 
---
Syngenta Hellas:Plant Protection Products – Golden Sponsor
---
VENUSGROWERS: Venus growers is a cooperation of farmers distributing fruits and vegetables (especially peaches) domestically and abroad.
---
ANTHESIS.GR: Solutions for pest and desease control
---
Anadiag Group: Plant Protection Products Registrations – Silver Sponsor
---
agrotypos.gr: Sponsor of Comunications
---
agronews.gr: Sponsor of Comunications
---
The conference is under the egis of the Greek Geotechnical Chamber