Second Announcement and Registration
---

Latest NEWS:

See the  web Photo Gallery of the 9th International conference on Integrated Fruit Production

Submision of full texts to be included in the IOBC/wprs Bulletin is still open!
Dear Colleagues,
It's been barely over a month from the 9th International Conference on Integrated Fruit Production and we are pleased to inform you that the commemorative photos are ready. You can see the see and download all photo from the Conference Photo Gallery
We also kindly remind you that the authors of accepted papers willing to include its paper in the IOBC/wprs Bulletin, if not already done, they will be expected to prepare and submit a full text of their presentation by 1st of December.  Short abstracts will not be published in the IOBC/wprs Bulletin.
Thank you all for your active participation and valuable contribution to the success of the conference and looking forward to join again on future activities, meetings and conferences of our working groups!
On behalf of the organizing committee,
Dr Petros Damos (IOBC convenor and local organizer, petrosdamos@gmail.com )
Mrs Efi Kondodimou (Secretariat of Global Events, athens@globalevents.gr)
---
 Conference Symposia, workshops and related sessions that took place
---
"
 Aerosol delivery of pheromones in IFP: A mature technology for plant protection", organized by Dr. Claudio Ioriatti
keynote by Dr. Jay Brunner, Department of Entomology, Washington State University, Tree fruit research and Extension center (US)
---
Joint collaboration of c-IPM with the IOBC meeting knowledge sharing workshop:
''European agenda setting for research on Drosophila suzukii', organized by Annet Zweep (Ministry of Economic Affairs, Department of Agroknowledge, Nederlands) 
---
Workshop: "New developments and opportunities in disease and pest warning systems", organized by Dr. Arne Stensvand (Bioforsk, Norwegian Institute for Agricultural and Environmental Research Plant Health and Plant Protection Division, NORWAY),
and keynote by Dr. Ole Einar Tveito  Norwegian Meteorological
Institute, Oslo, Norway): "Spatial interpolation of weather variables for environmental climate impact studies"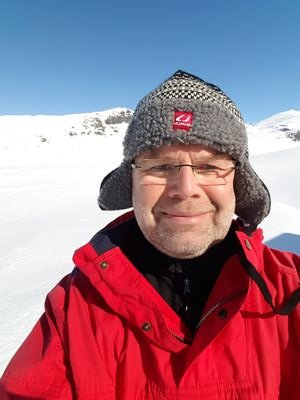 ---
"Integrating SIT into Fruit Production – Challenges and Opportunities" (ad hoc – research topic in moth session) organized by Cara Nelson (General Manager/Director of Business Development,Okanagan-Kootenay Sterile Insect Release Program, CANADA)
---
"Emerging diseases of Stone Fruits'' (ad hoc research topic during the fruit desease sessions), organized by Dr Daniele Prodorutti (Centro Trasferimento Tecnologico, Unità Fitoiatria, Fondazione Edmund Mach, ITALY)

---
"Coping with the spotted-wing Drosophila suzukii", organized by Cristian Linder (Agroscope, SWITZERLAND)
Keynote by Dr. Andrew G.S. Cuthberston (Food and Environmental Research Agency, Sand Hutton-York, UK) "An overview of Drosophila suzukii research within the EU funded DROPSA project" 
---
The conference was under the egis of the Greek Geotechnical Chamber
---

The conference was partly sponsored by:
---
CBC Europe/BIOGARD: biological First, a wide range of biocontrol solutions – Golden symposium Sponsor 
---
Syngenta Hellas:Plant Protection Products – Golden Sponsor
---
VENUSGROWERS: Venus growers is a cooperation of farmers distributing fruits and vegetables (especially peaches) domestically and abroad.
---
ANTHESIS.GR: Solutions for pest and desease control
---
Anadiag Group: Plant Protection Products Registrations – Silver Sponsor
---
agrotypos.gr: Sponsor of Comunications
---
agronews.gr: Sponsor of Comunications
---